Record Tree® ensures that you are always in complete control of your personal information.
Record Keeping Security
Record Tree® uses the most advanced encryption process to safeguard your personal information from intrusion the moment you install it on your computer.  To ensure that only you and your authorized designees have access to your files, you can choose from several password protection options.
Record Tree® also allows you to limit your designees' access to "read-only," allowing them to view information and print authorized reports without providing them the ability to edit the files.
When you purchase Record Tree®, your credit card information is passed through our servers using a secured 128-bit SSL certificate.  For added safety, only the first and last four digits of your credit card number are stored in our system.
With Record Tree®, our focus is on record keeping security.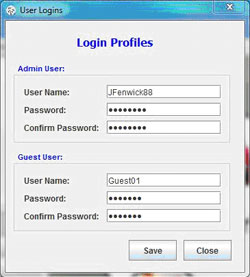 Record the location of important documents
and papers